Assisi Way
The Way of Assisi is a spiritual itinerary of about 290 km that crosses Emilia-Romagna, Tuscany and Umbria, it is the result of the union of many small ancient pilgrimage routes
290 km / 72 km in Emilia-Romagna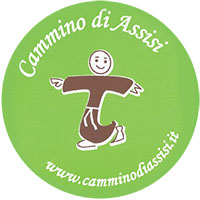 The Assisi Way is a spiritual itinerary of about 290 km which crosses three regions (Emilia-Romagna, Tuscany and Umbria) and is the result of many small ancient pilgrimage trails now combined in a single long route that focuses on the figures of St. Anthony and St. Francis.

The trail from the village of Dovadola winds through mountains and hills all the way to Assisi, arriving at the hermitage of Montepaolo, the first residence of St. Anthony in Italy, and is now a spiritual itinerary of great value and also a genuine immersion in the historic naturalistic dimension of the Tuscan-Romagna Apennines.

The entire route was conceived on the basis of two unavoidable points connected with the essence of pilgrimage itself and the presence of two saints who were key figures of the route:
thus it passes through famous places such as Montepaolo, Assisi, La Verna (the holy mount of the stigmata), Gubbio and Montecasale together with other places connected with St. Francis and of undeniable religious importance such as the hermitage of Casella and the millennial hermitage of Camaldoli founded by St. Romuald of Ravenna. The route of the trail offers access to the Casentinesi Forests National Park, now recognised as Unesco World Heritage.

Intersections
The route joins the Romea Germanica Way, St. Anthony's Way and Dante's Way.
The Assisi Way is listed in the Atlas of Paths of the Mibact.
Before setting out, always consult the institutional websites of the individual Paths for up-to-date information.
events & experiences
no results available
Other Proposals of the Territory